….Picks gives the chance to an artist/collective to showcase sounds which have inspired a certain moment.
Zenevloed picks: 10 outstanding releases of 2020 so far (plus some more highlights of 2019)
2019 ended a while ago, however it hasn't been properly saluted by us yet. Throughout its hectics and beautiful moments, we would like to thank all the artists who played at one of our events/radio shows this year or gracefully shared their music through our platforms (to which we also can count many faithful befriended labels like Vaagner and The Stone Tapes), and of course the dear supporters, partaking in the transnational consciousness of community in music, binding scenes together. Special thanks to Matt Plezier (MonorRhetorik / RandomZine) for his thoughtful support and amazing visual work. Memorable was his expo at Staalplaat on our Tonotopic raves (co-hosted with WADR). More raves of this calibre to come in the new year! As well as more concerts like our last one with Kollaps.
Now, we look back at 2019 together with some outstanding releases the first months 2020 brought us. Albums and EP's for quiet time, togetherness, and social distance. Support the artists and labels if you can!
01. VA – Vanishing Standards (w/ Zhe Pechorin, Vague Voices, LATE,+++) [Amek Collective]
Bulgaria based Amek Collective has been dropping straight fire in 2019 maintaining their ever modest mindset. Vanishing Standards closed the year 2019 off with a proper homage to their co-conspirators, forming together a valuable collection of multifaceted sounds. A favorite is ate and Randomorbs's Sequence_01, which searches for a continuously sharp-edged sonic landscape; delightfully delicate, a measured poise.
Order tape via: https://amekcollective.bandcamp.com/album/vanishing-standards
02. Perila – Dust 22 [Motion Ward]
Sasha Zakharenko's (radio.syg.ma) evocative debut Dust 22 combines a colourful palette of past moments with rays of present wonder. Intimate field recordings transport the listener to an inner space, inhabiting a more patient thought towards humankind.
Tape sold out, digi via: https://motionward.bandcamp.com/album/perila-dust-22
03. VA – A Declaration (w/ Amethyst, Rose Water, Isorinne, +++) [Vaagner/Vienna Press]
The chalk on the wall,
the sheer tunic and ribcage,
the gioconda kohl,
the collar, lace, wrist and clasp,
A stage direction.
Two labels which defined the past few years (for me) have found each other in their final offering for 2019: A Declaration. As a big fan of collaborative works, this album places an important spotlight on many dear artists; still respecting their own sacred artistic spaces. Petrichor by Body of Intrigue and J. Carter (yes, once more a masterful output by Jeremiah, find his newest work on Vaagner's offspring A Sunken Mall here) is an ode to the occasional winter ray, a painted backdrop to starry night scenes.
Tape sold out.
04. Endurance – Light Leaks [self-released]
Light Leaks is just one of those little gems a kindred soul found important enough to show the world. The A-side Photographs presents a moody bubbling long form work along the vignettes passed to us by B-side Memories, brilliant for the gift of quiet we ought to give ourselves.
Buy tape via: https://endurance010010.bandcamp.com/album/light-leaks
05. Tettix Hexer – The Great Vague [The Big Oil Recording Company (digi) and Janushoved (cassette)] (cover image)
"If music is reduced to an act of consumerism — refined to a sugar-boost, sustaining the recreational act of driving home from work — then music will simply stagnate in its own speaking and get tired of its own voice."- Tettix Hexer
In the midst of brewing chaos, order forms itself in an act of morphogenesis. Loud tinkling bells, hyperactive synths culminate and a melody wafts towards the ear. Tettix Hexer's The Great Vague is a story told from the in-between, the hyphen speaking in a metallic mother tongue condemning the Capitalocene.
Buy via: https://janushoved.bandcamp.com/album/the-great-vague
06. Canadian Rifles – A Blue Wing [Eastern Nurseries]
"The dragon's wings no longer flared but folded back."
Porto based label Eastern Nurseries follows up their latest batch with Canadian Rifle's release A Blue Wing. Canadian Rifles, the moniker of label head Rui Andrade, presents a highly emotive cinematic work – reminiscent in gesture of Hans Zimmer's scores, and in ambiance of Rex Kyed's eponymous work. A Blue Wing is a windswept rolling through a city made out of clouds.
Buy via: https://eastern-nurseries.bandcamp.com/album/a-blue-wing
07. Music For Sleep – Ideas of Movement [ROHS! Records]
These times of increased restriction on our body's habitation in the public sphere often make way for increased reflection and sensation of being with one-self. Andrea Porcu, behind the Music for Sleep moniker, reflects on the realities of COVID-19 with a delicate longform, brings about an ethereal, out-of-body mode of transportation. Moving your soul elsewhere as the synth loops glide and the dust glistens in front of the spectator's lens.
Buy and listen via: https://mforsleep.bandcamp.com/album/ideas-of-movement
08. Serwed – Serwed II [West Mineral Ltd.]
Dubbed out nuclear water music for trips to the netherworld, Russian producers Flaty (also known from the label Gost Zvuk) and OL bide the listener to take in Serwed II's highly contagious bleepy bacteria-sounds. Where their first collab on OL's label Asyncro took a more granular approach to dancefloor kicks, the second offering definitely feels more organic.
Buy via: https://westmineral.bandcamp.com/album/serwed-ii-ouest093
09. 36 & zakè – Stasis Sounds For Long​-​Distance Space Travel [Past Inside the Present]
Meditative spacious loops to reflect upon of our being in a multispecies web of affect. The American (Indiana-based) label Past Inside the Present is very much worth checking out, with their releases always marrying sumptuous aesthetics and deserved dignifying formats with rich tonalities from amazing ambient artists.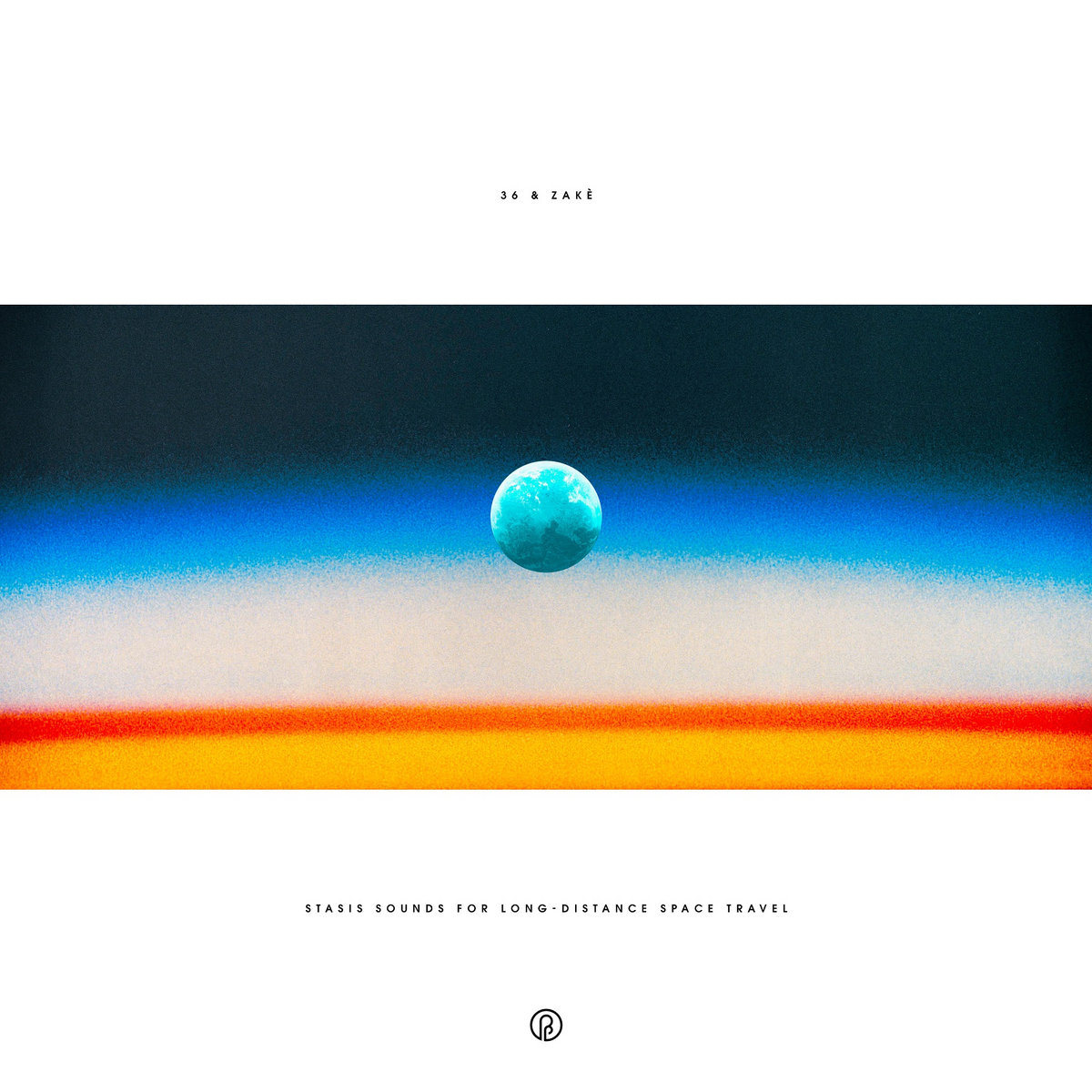 Digital still available via: https://pitp.bandcamp.com/album/stasis-sounds-for-long-distance-space-travel
PS: We also recommend taking a look at the anthéne release Long Formations +4 on PITP
10. Taylor Deupree – Object's I've Been Given [12k]
Amazing, and for us inspirational, sonic look into the life of objects; their materiality, enclosed narratives, journeys of how they came into our lives. Deupree uses the EP format to make music with, for, by, and of these objects on a monthly basis.
Buy and listen via: https://12kmusic.bandcamp.com/album/objects-ive-been-given