….Picks gives the chance to an artist/collective to showcase sounds which have inspired a certain moment.
Zenevloed picks: 10 outstanding releases of the past months After Corona (solidarity in times of physical distancing and institutional racism)
In times where cultural institutions (museums, clubs, galleries, squats, etc.) and their events are closed, havens where art forms could be shared in respective freedom, the Online increasingly serves as shared space for support and solidarity with artists and cultural workers in general. Even though in many ways the Online does not suffice to replace the sense of community for Other groups found in safer spaces of their choice, it provides tools to think through and reinvent ways to be together apart. In times of pandemic. it is even more important to highlight the need to support independent creators, the underground music labels, the harbingers of true collective creation.
Exceptionally critical is the realization that our 'normal' is violent; the ways the state-financed and governmental institutions embed and embody discriminatory regulations is once over proven by the death of George Floyd and the events after. Safer spaces should not become a heterotopia of the night time, we need a new reality that is inclusive for those in the margins.
Again, in this edition of picks we find music released in times of societal struggle, music to listen and remain hopeful, music to start organizing community and rebel against going back to 'normal'. We need a better than normal! Support the artists and labels if you can; and don't forget to support Black Lives Matter or any other local collective/activist that organizes protests/bail outs/… in these times when we need it most!
01. Cremation Lily – More Songs About Drowning [self-released]
Zen Zsigo has been a longtime favorite, evermore on our playlists. More Songs About Drowning plays with the common thread of liquid, flows, and water, into an aesthetic that is not readily pinned down to a single genre. Collaborating with artists like døves and Wicca Phase Springs Eternal, Cremation Lily's thoughtful ambiances and lonesome vocals receive a deeper, more raw expression of anxiety.
The recent follow up More Beats About Drowning takes things further from the original release More Songs About Drowning, as it reworks characteristic elements from the EP released in April into hazy, overflowing loops.
Buy via: https://cremationlily.limitedrun.com/ and https://outsiderart.bigcartel.com/product/cremation-lily-more-beats-about-drowning
02. VA – Fugitive Pieces (w/ ETCH, Ice_Eyes, ScanOne,+++) [Seagrave]
London based Seagrave hasn't been afraid to release international bangers by some of the most groundbreaking underground artists out there. Fugitive Pieces  is a non-nonsense compilation for the original junglis, the Dance Mania affiliate, and the bored Berlin Atonal poser who wants a taste of the cross-genre goodness that's out there.
Buy via: https://seagrave.bandcamp.com/album/fugitive-pieces
03. Sänkt – Svag // Shahin Souri – 'About This Time' [Moloton] (cover image)
Moloton grants a double wish with the two newest releases Svag and About This Time. Both tapes comprise incandescent hues of introversion, sorrow, and melancholy, yet are delightfully different in expression. The duo Sänkt evokes tarnished memories through Svag, feeble breathing as synth whispers leave us struck. Entering Shahin Souri's tape, a dedication to his deceased friend, we immediately notice a common thread of instrumental heart beats, fluttering, becoming uncertain while the atmosphere darkens.
Buy via: https://moloton.bandcamp.com/
04. Valerinne – A Ghost Year [Amek Collective]
A Ghost Year resembles the deserted microtonal lands of The Caretakers last works; even more demented, suspended in a vacuum of isolation. The longform work guides through subtleties of suppressed memories, like a cool winter rain slowly freezing to stillness.
Buy via: https://amekcollective.bandcamp.com/album/a-ghost-year
05. Maze & Lindholm – A River Flowing Home to the Sea [Bedouin Records]
Orphan Sword's Pierre de Mûelenaere and Otto Lindholm again collaborate on different turf, presenting a wholly different sound to, at least, de Mûelenaere's other work. Continuing the atmosphere's of silence, A River Flowing Home to the Sea, encapsulates a new dedication to the word 'space', transposing it to a ritual rather than a feeling or juxtaposition of being.
Buy via: https://bedouinrecords.bandcamp.com/album/a-river-flowing-home-to-the-sea
06. Couronne de Merde – ﺍﺗﻤﻨﻰ ﻟﻮ ﺍﻥ ﺍﻟﺮﻳﺎﺡ ﺗﺠﻠﻲ ﺍﻟﺮﻣﺎﺩ [Broken Britain Cassettes]
Couronne de Merde's ﺍﺗﻤﻨﻰ ﻟﻮ ﺍﻥ ﺍﻟﺮﻳﺎﺡ ﺗﺠﻠﻲ ﺍﻟﺮﻣﺎﺩ  is a new Muslimgauzian offering to Broken Britain's World Service series. The field recordings reworked into snippets of a beckoning conversation, multiplied by laments of the city's ruins, paint a picture of a city lost in translation.
Buy via: https://wannamarchi.bandcamp.com/music
07. Mike Nylons – Eneme I [Farbwechsel]
Eneme I narrates Barad's scale invariance by transposing the tonal quality of microscopic organismic life-beatings onto even greater circles of gesture. Taking the textures as form, in a neo-finalist sense, each molecular component becomes an action in serving gritty goodness.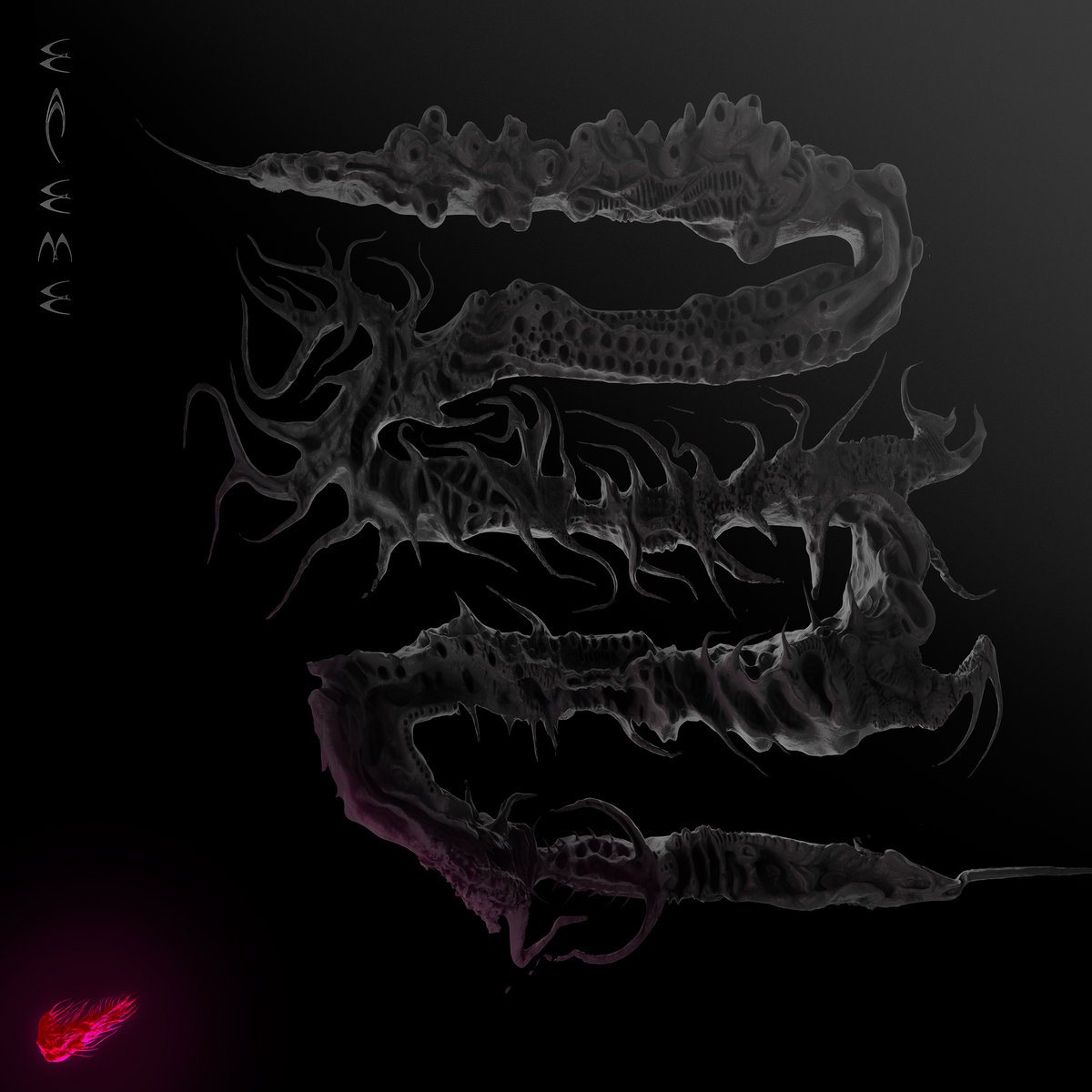 Buy via: https://farbwechsel.bandcamp.com/album/eneme-i
08. VA – salata²²⁰⁵ (charity compilation for Maciek) [glamour.label]
This massive compilation serving more than 108 tracks is Herculean in its size and effort to raise funds for Maciek in his peril condition. A nobel strive, for which in exchange you get quite amazing music. Some favorites include the noisy audio assault by Anatol, the dystopian trip to Special K by błękit pruski, and the striking Tesla coil mimicry by Forces.
Buy via: https://xxxglamourxxx.bandcamp.com/album/charity-compilation-for-maciek
09. Katatonic Silentio – Prisoner of the Self [Bristol NormCore]
The fresh label Bristol NormCore, a nice transnational collaborative effort between Bristol and Turin, presents Prisoner of the Self; a high-octane recounting of life as technocratic 'boring' dystopia, probably narrated by Žižek. DnB for the year 2020(+1), a whole lot of flashing bass lines, hyped-up drums, and dangerously sharp synths.
10. A. Fabrin – Before Return [No Technique]
Before Return is a beautiful, youthful sounding album, despite the difficulties insinuated between the words and actions. It remains youthful through acceptance of all joys and sorrows that present themselves with coming of age; of course an acceptance that is not as straightforward as signing a contract with life, it resembles more a dance, ever-unfolding.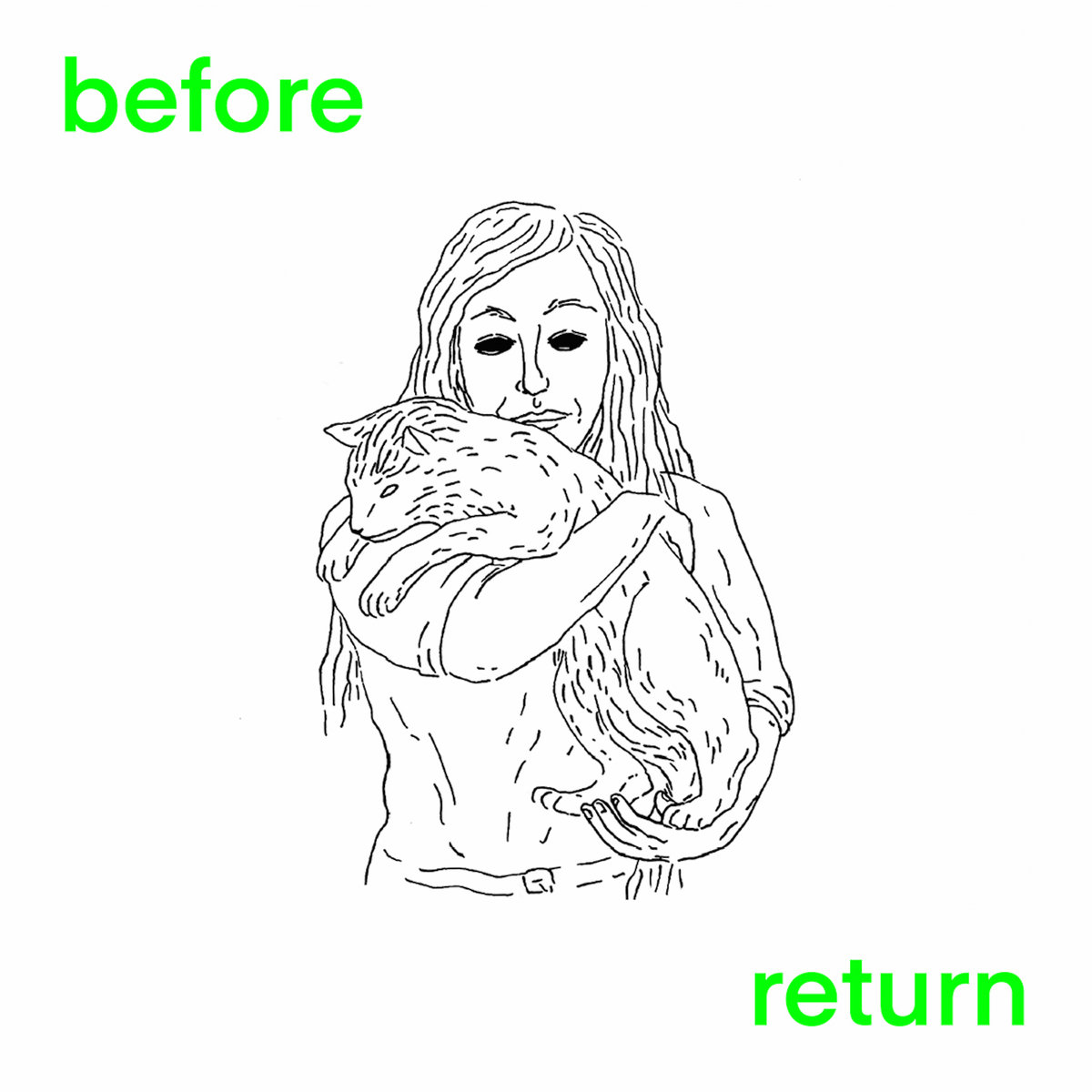 Buy via: https://afabrin.bandcamp.com/album/before-return
11. Nillies Nihilist – 20 [MONTAGE]
Another hard-hitting protest sign questioning the age of 2020, turning the question-mark into a collage of peculiar phenomena like TikTok, Youtube poop, Kids react on X, and other containers as vessels of young expression in times of accelerated capitalism. As information becomes increasingly liberally available, along with it the networks one can engage with, the 'public' broadcasting of emotions somehow does not entirely satisfy a need to be close and understood. What a time to be alive?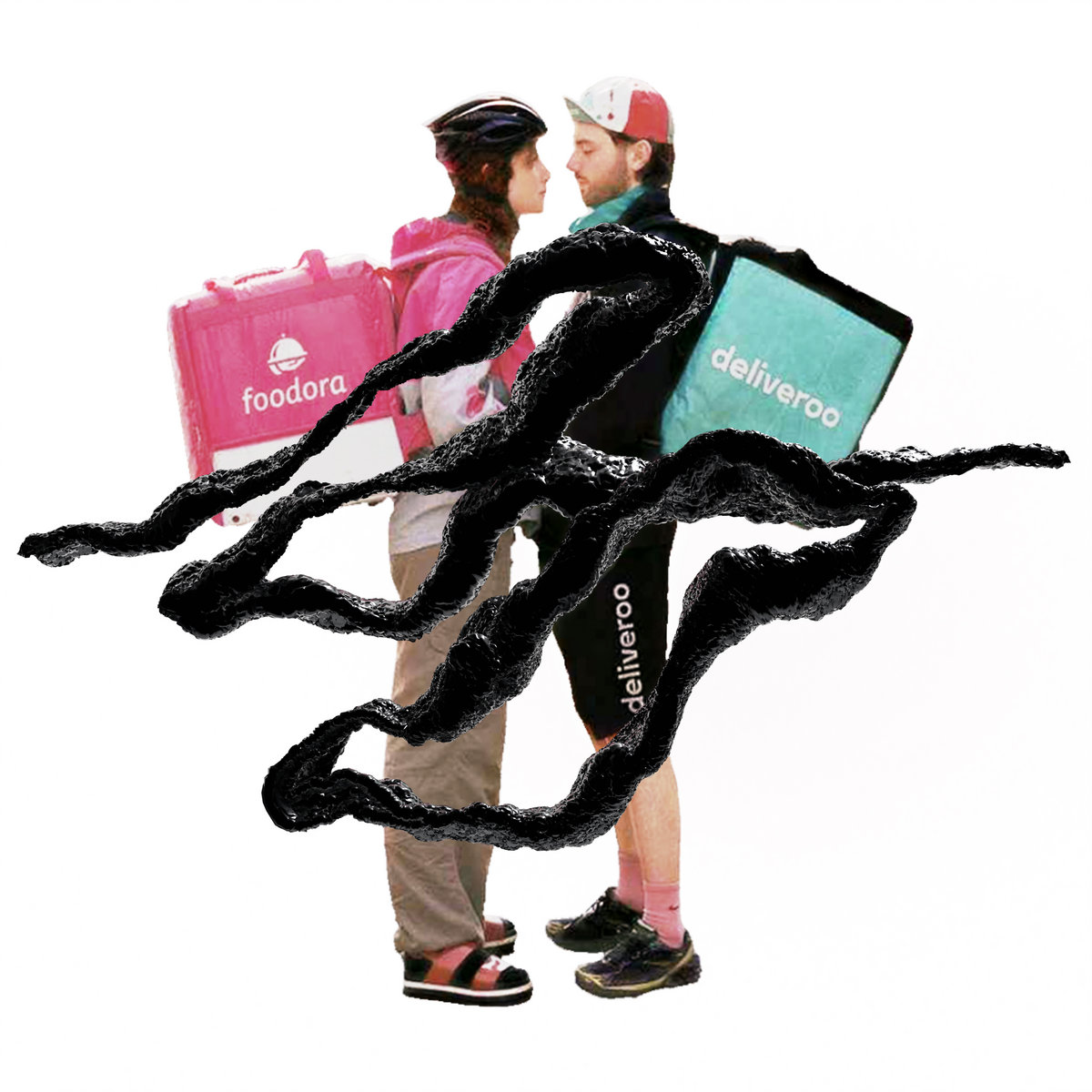 Buy and listen via: https://m0ntage.bandcamp.com/album/20-ep
12. Sote – Moscels [Opal Tapes]
In a certain sense, electronic music is a kind of magic, isn't it? And this is the sound of a magician at work.
Moscels is a quirky listening exercise, embedding itself in a trippy netherworld accessed through glistening golden doors. Once inside, a slight sense of paranoid discomfort overlaps the amalgam of processed sound until we are again ballooned away into a childrens horror palace.
Buy via: https://opaltapes.com/album/moscels